This site gathers The Web in a single convenient location


"COME RIDE THE WAVE WITH US AND SURF A NEW AGE OF THE INTERNET!"©
---
THE REASON WE ARE CALLED "A NEW AGE OF THE INTERNET" IS: BY SURFING WITH GOLDEN'S WEBWATCHERS YOU CAN BE ASSURED THAT YOU WILL FIND THE VERY BEST OF ALL THE INTERNET HAS TO OFFER THROUGH US. FAST AND EASY!!!
---
GOLDEN'S WEBWATCHERS
Terms and Conditions of Use
Designed and Maintained by :
GOLDEN'S WEBWATCHERS©
---
ACCEPTANCE OF TERMS THROUGH USE
---
By using this site, you signify your agreement to all terms, conditions, and notices contained or referenced herein
(the "Terms of Use"). If you do not agree to these Terms of Use please do not use this site. We reserve the right, at our discretion, to update or revise these Terms of Use. Please check the Terms periodically for changes. Your continued use of this site following the posting of any changes to the Terms of Use constitutes acceptance of those changes.
---
AGREEMENT TO RULES OF USER CONDUCT
---
You agree to abide by GOLDEN'S WEBWATCHERS Rules of User Conduct, including but not limited to, agreeing not to use this site for any unlawful purpose.
---
THIRD PARTY SITES
---
This site may produce automated search results or otherwise send you to other sites on the Internet. These sites may contain information or material that some people may find inappropriate or offensive. These other sites are not under the control of GOLDEN'S WEBWATCHERS, and you acknowledge that GOLDEN'SWEBWATCHERS is not responsible for the accuracy, copyright compliance, legality, decency, or any other aspect of the content of such sites. The inclusion of such a link does not imply endorsement of the site by GOLDEN'S WEBWATCHERS or any association with its operators.
---
PROPRIETARY RIGHTS
---
You acknowledge and agree that all content and materials available on this site are protected by copyrights, trademarks, service marks, patents, trade secrets, or other proprietary rights and laws. You agree not to sell, license, rent, modify, distribute, copy, reproduce, transmit, publicly display, publicly perform, publish, adapt, edit, or create derivative works from such materials or content. Notwithstanding the above, you may print or download one copy of the materials or content on this site on any single computer for your personal, non-commercial use, provided you keep intact all copyright and other proprietary notices. Systematic retrieval of data or other content from this site to create or compile, directly or indirectly, a collection, compilation, database or directory without written permission from GOLDEN'S WEBWATCHERS is prohibited. In addition, use of the content or materials for any purpose not expressly permitted in these Terms of Use is prohibited.
As noted above, reproduction, copying, or redistribution for commercial purposes of any materials or design elements on this site is strictly prohibited without the express written permission of GOLDEN'S WEBWATCHERS. Permission is granted only when certain limited criteria are met. For information on requesting such permission, please click here.
---
USER'S GRANT OF LIMITED LICENSE
---
warrant and represent that you own or otherwise control all of the rights to the content and that public posting and use of your content by GOLDEN'S WEBWATCHERS will not infringe or violate the rights of any third party.
---
PROCEDURE FOR MAKING CLAIMS OF COPYRIGHT INFRINGEMENT
---
If you believe that your work has been copied and is accessible on this site in a way that constitutes copyright infringement, you may notify GOLDEN'S WEBWATCHERS. Click here for instructions.
---
DISCLAIMER OF WARRANTIES
---
ALL MATERIALS, INFORMATION, SOFTWARE, PRODUCTS, AND SERVICES INCLUDED IN OR AVAILABLE THROUGH THIS SITE (THE "CONTENT") ARE PROVIDED "AS IS" AND "AS AVAILABLE" FOR YOUR USE. THE CONTENT IS PROVIDED WITHOUT WARRANTIES OF ANY KIND, EITHER EXPRESS OR IMPLIED, INCLUDING, BUT NOT LIMITED TO, IMPLIED WARRANTIES OF MERCHANTABILITY, FITNESS FOR A PARTICULAR PURPOSE, OR NONINFRINGEMENT. GOLDEN'S WEBWATCHERS, ITS SUBSIDIARIES, AND ITS LICENSORS DO NOT WARRANT THAT THE CONTENT IS ACCURATE, RELIABLE OR CORRECT; THAT THIS SITE WILL BE AVAILABLE AT ANY PARTICULAR TIME OR LOCATION; THAT ANY DEFECTS OR ERRORS WILL BE CORRECTED; OR THAT THE CONTENT IS FREE OF VIRUSES OR OTHER HARMFUL COMPONENTS. YOUR USE OF THIS SITE IS SOLELY AT YOUR RISK. BECAUSE SOME JURISDICTIONS DO NOT PERMIT THE EXCLUSION OF CERTAIN WARRANTIES, THESE EXCLUSIONS MAY NOT APPLY TO YOU.
---
LIMITATION OF LIABILITY
---
UNDER NO CIRCUMSTANCES SHALL GOLDEN'S WEBWATCHERS, ITS SUBSIDIARIES, OR ITS LICENSORS BE LIABLE FOR ANY DIRECT, INDIRECT, PUNITIVE, INCIDENTAL, SPECIAL, OR CONSEQUENTIAL DAMAGES THAT RESULT FROM THE USE OF, OR INABILITY TO USE, THIS SITE. THIS LIMITATION APPLIES WHETHER THE ALLEGED LIABILITY IS BASED ON CONTRACT, TORT, NEGLIGENCE, STRICT LIABILITY, OR ANY OTHER BASIS, EVEN IF GOLDEN'S WEBWATCHERS HAS BEEN ADVISED OF THE POSSIBILITY OF SUCH DAMAGE. BECAUSE SOME JURISDICTIONS DO NOT ALLOW THE EXCLUSION OR LIMITATION OF INCIDENTAL OR CONSEQUENTIAL DAMAGES, AMERICA ONLINE'S LIABILITY IN SUCH JURISDICTIONS SHALL BE LIMITED TO THE EXTENT PERMITTED BY LAW.
---
INDEMNIFICATION
---
Upon a request by GOLDEN'S WEBWATCHERS, you agree to defend, indemnify, and hold harmless GOLDEN'S WEBWATCHERS and its subsidiary and other affiliated companies, and their employees, contractors, officers, and directors from all liabilities, claims, and expenses, including attorney's fees, that arise from your use or misuse of this site. GOLDEN'S WEBWATCHERS reserves the right, at it own expense, to assume the exclusive defense and control of any matter otherwise subject to indemnification by you, in which event you will cooperate with GOLDEN'S WEBWATCHERS in asserting any available defenses.
---
INTERNATIONAL USE
---
GOLDEN'S WEBWATCHERS makes no representation that materials on this site are appropriate or available for use in locations outside the United States, and accessing them from territories where their contents are illegal is prohibited. Those who choose to access this site from other locations do so on their own initiative and are responsible for compliance with local laws.
---
CHOICE OF LAW AND FORUM
---
These Terms of Use shall be governed by and construed in accordance with the laws of the UNITED STATES
---
SEVERABILITY AND INTEGRATION
---
Unless otherwise specified herein, this agreement constitutes the entire agreement between you and GOLDEN'S WEBWATCHERS with respect to this site and supersedes all prior or contemporaneous communications and proposals (whether oral, written, or electronic) between you and GOLDEN'S WEBWATCHERS with respect to this site. If any part of these Terms of Use is held invalid or unenforceable, that portion shall be construed in a manner consistent with applicable law to reflect, as nearly as possible, the original intentions of the parties, and the remaining portions shall remain in full force and effect.
You understand that GOLDEN'S WEBWATCHERS provides no assistance, including any technical or customer support, in the use of the Software, and that your use of the Software is at your own risk. The Software is provided "AS IS" and "AS AVAILABLE" and no warranties are provided, except as required by law. SPECIFICALLY, THE WARRANTIES FOR MERCHANTABILITY AND FITNESS FOR A PARTICULAR PURPOSE ARE HEREBY DISCLAIMED.
GOLDEN'S WEBWATCHERSis in no way liable for any claims arising from your use of the Software. As a condition of your use, you agree to indemnify GOLDEN'S WEBWATCHERS for all claims relating to your downloading, use, reproduction of, and/or receipt or distribution of content through, the Software.
GOLDEN'S WEBWATCHERS reserves the right, in its sole discretion and at any time, to discontinue the Software links;

---
TERMINATION
---
GOLDEN'S WEBWATCHERS reserves the right, in its sole discretion, to terminate access to all or part of this site, with or without notice.
---
SURF GOLDEN'S WEBWATCHERS MEGA SITE©
---

BACK TO HOME PAGE
PAGE 1 PAGE 2 PAGE 3 PAGE 4 PAGE 5 PAGE 6 PAGE 7 PAGE 8 PAGE 9 PAGE 10 PAGE 11 PAGE 12
PAGE 13 PAGE 14 PAGE 15 PAGE 16 PAGE 17 PAGE 18 PAGE 19 PAGE 20
BACK TO FREEWARE MAIN MENU PAGE

There is a copyright on all Golden's Webwatchers ©
phrases, pages, and sites as of: January 1,2000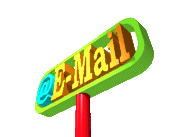 E-MAIL THE WEBMASTERS