This site gathers The Web in a single convenient location


"COME RIDE THE WAVE WITH US AND SURF A NEW AGE OF THE INTERNET!"©
---
SURF GOLDEN'S WEBWATCHERS MEGA SITE©
---
THE REASON WE ARE CALLED "A NEW AGE OF THE INTERNET" IS: BY SURFING WITH GOLDEN'S WEBWATCHERS YOU CAN BE ASSURED THAT YOU WILL FIND THE VERY BEST OF ALL THE INTERNET HAS TO OFFER THROUGH US. FAST AND EASY!!!
---























---
COMPLETE SITE DISCLAIMER (CLICK HERE) COMPLETE SITE COPYRIGHT (CLICK HERE)
---

---
BOOKMARK THIS PAGE! BE SURE TO CHECK OUT ALL OUR SOUND FILE PAGE LINKS LISTED BELOW. MORE FILES ARE BEING ADDED ALL THE TIME! THANK YOU!
---








---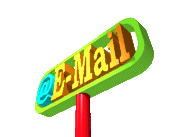 There is a copyright on all Golden's Webwatchers ©
E-MAIL THE WEBMASTERS phrases, pages, and sites as of: January 1, 2000
---

NEXT PAGE
PAGE 1 PAGE 2 PAGE 3 PAGE 4 PAGE 5 PAGE 6 PAGE 7 PAGE 8 PAGE 9 PAGE 10 PAGE 11 PAGE 12
PAGE 13 PAGE 14 PAGE 15 PAGE 16 PAGE 17 PAGE 18 PAGE 19 PAGE 20

GOLDEN'S WEBWATCHERS©
Copyright 2000 All Rights Reserved
PAGE 1