This site gathers The Web in a single convenient location©


"COME RIDE THE WAVE WITH US AND SURF A NEW AGE OF THE INTERNET!"©
---
THE REASON WE ARE CALLED "A NEW AGE OF THE INTERNET" IS: BY SURFING WITH GOLDEN'S WEBWATCHERS YOU CAN BE ASSURED THAT YOU WILL FIND THE VERY BEST OF ALL THE INTERNET HAS TO OFFER THROUGH US. FAST AND EASY!!!
---
PROMOTE YOUR WEB SITE/PAGE BY
SUBMITTING IT TO SEARCH ENGINES
---
There are many free sites to advertise your web site/page on. However not many people or businesses know the best places like GOLDEN'S WEBWATCHERS does! As the name implies we watch the world wide web, surf the world wide web, eat, sleep, and breath the world wide web. So why not let us help you promote your web site/page today! Before you submit, why not read our SEARCH ENGINEBASICS located below the links.
---
Nobody is going to visit your web site or page, no matter how good it is, unless you promote it. One of the most effective ways is to submit your web site (or url) to as many search engines and free-for-all links as possible. Well, here you'll find a list of the best submission tools that can really increase traffic to your web page.
Note that these services are made available to you free!
---
This site gathers info on these services in a single convenient location.
There are hundreds of free search engines out there - both general and specialised. Many of them offer a form which you can add to your own site or page to help enhance its content.
---
"Submitting to these will cover about 90% of searches done on the web"
---




To help build traffic to your web site WebPosition reports your site's search positions and then helps you improve them!
DOWNLOAD HERE
---
REMEMBER: DO NOT SUBMIT TO SEARCH ENGINES MORE THAN ONCE IN A MONTH, AS THEY SEE THIS AS SPAMMING. IT IS BETTER TO SUBMIT TO THE MAJOR SEARCH ENGINES YOURSELF, RATHER THAN USING THE MASS SUBMISSION TOOLS LISTED ON THIS PAGE.
---
---
Using this page you can quickly and easily submit your registration information to six of the most important search engines. Be sure to read the registration information at each site for tips, pointers and rules. And be sure to visit the SEARCH ENGINES TIPS page to learn how you can get your site to come up as high as possible in the search engine listings.
---
<! -------------- Begin Excite ------------------->

Add your site to Excite's constantly refreshed database by entering your URL below.


This section is copyrighted by:
©1996 Excite Inc.

<! -------------- End Excite ----------------->



---
<! -------------- Begin Infoseek ---------------->

Add URL Instantly Updates Infoseek's Index!
Submit a Web page to Infoseek's index by typing the URL in the space provided. New pages or updates to pages previously in the index are searchable within minutes. Dead URLs reported through Add URL are deleted from the index.

Only the page provided will be indexed. To submit an entire Web site enter each URL, one at a time, using the form above. Or send a list of URLs, one per line, to www-request@infoseek.com.
Each URL in the e-mail must start with http://

* By submitting a Web page via the Add URL feature, users agree to abide by Infoseek's Guidelines. Any attempt to subvert the Infoseek index may result in the exclusion of an entire site from the Infoseek index.

This section is copyrighted:
Copyright © 1995-96 Infoseek Corporation. All rights reserved.
Disclaimer

<! ------------------ End Infoseek -------------->



---
<! -------------- Begin Lycos ------------------>

Lycos now offers instant spidering of your site.

Enter your email address -- Required:

Information in this section is copyrighted:
Copyright © 1996 Lycostm, Inc. All Rights Reserved.
Lycos is a trademark of Carnegie Mellon University
<! -------------- End Lycos ---------------------->

---

<! ----------- begin AltaVista ------------->


Submit only your URL information and only information for your top-level URL -- Alta Vista's spider will explore your site by following links that it finds there.


Information in this section is copyrighted:
Copyright © 1996 Digital Equipment Corporation. All rights reserved.

<! ---------------- end AltaVista ------------->



---
<! -------------- Begin HotBot ---------------->

HotBot is aware of the vast majority of pages on the World Wide Web, and periodically updates them. If other indexed pages link to your pages, then HotBot will automatically visit and index your pages.

If your page is not referenced by any page HotBot has visited, you can explicitly ask HotBot to add your page to its index. To request a page addition, please fill in the URL of the page to add.


This section is copyrighted by:
© HotBot

<! -------------- End HotBot ------------------->



---
<! ----------------- Northern Light ----------->
          Your URL:    
          Your Name: 
          Your E-mail Address: 


Submit your URL to Northern Light:
This section is copyrighted by:
Copyright © 1997 Northern Light Technology LLC
---
GET 25,000 PEOPLE TO VISIT YOUR SITE EVERY DAY FOR FREE!
---
SURF THE SEARCH ENGINES©
This section is copyrighted by:
GOLDEN'S WEBWATCHERS©
---
Search Engine Basics
---
How search engines rank sites
There are several hundred search engines, directories, and link pages on the Internet. However approximately 90%
of users use mainly the major search engines and several major directories. Each of these search engines conducts
their searches in a different manner, and it is important to understand what each of the engines looks for when a user
inputs a search. Based on criteria which each engine had devised, a relevancy rating is determined for the keywords
the user inputted. If a user searches under 'Promotion', the search engine will scan its database to determine which
sites are most relevant for that particular keyword search. Using more search terms (e.g. 'Web Site Promotion')
will provide a more concise list, which may be entirely different from results generated for 'Promotion'. The key to
increasing your rankings in the search engines is to know what criteria is used by each engine to determine relevancy,
understand what keywords your potential visitors are searching with, and make the appropriate changes to our web
pages. The major aspects of a web site which search engines use to judge relevancy are:
Page titles
Meta tags (descriptions and keywords)
Frequency of search keywords within the entire page
Heading tags
ALT tags used for images
Overall popularity of the site.
Each of these criteria, and how to optimize the your web site for them will be discussed in more detail below.
Although certain techniques will only work on some of the search engines, it is a good idea to optimize the for each
of the above criteria. For example, Infoseek and AltaVista rely heavily on page titles, meta tags, and keyword
frequency. Other such as Excite completely ignore meta keywords and descriptions, but rather index the entire page,
and use their own logic rules to determine what the page's topics are. To increase the rankings in each of the engines,
it is necessary to use all of the techniques that are given to us. The difference between search engines and directories,
Search engines (i.e. Excite, Hotbot, Infoseek) are different from directories (Yahoo!, Starting Point): Search engines
are large databases which use a technology generally called a spider (also called crawlers or robots) which
automatically visits Internet sites and indexes them based on the criteria mentioned above. Spiders move about the
Internet visiting new and previously indexed sites, looking for additions, changes and bad links. They are completely
automated and can 'crawl' upwards of 10 million web pages per day! Directories however, are generally created
manually, with a live person actually visiting Internet sites and determining if they should be listed and in what category
they best fit. The main differences being that directories generally take much longer to add or modify site listings, and
that they do not rank results by relevancy, but rather list them by category, often in alphabetical order within each
category. The most popular directory, Yahoo!, presents a variety of unique challenges to web promotion.
---
"COME RIDE THE WAVE WITH US AND SURF A NEW AGE OF THE INTERNET!"©
---
DOWN LOAD SOME META TAG CREATORS FROM THE LINKS BELOW
Meta Maker Wizard v1.5 Meta Tag Master v1.0 Meta Tag Builder v1.0.3 Meta Tag Creator v1.0
Generate search engine tags Generate search engine tags Build meta tags for Web pages Try a simple meta tagcreator
---
BOOKMARK THIS PAGE! BE SURE TO CHECK OUT ALL OUR SOUND FILE PAGE LINKS LISTED BELOW. MORE FILES ARE BEING ADDED ALL THE TIME! THANK YOU!
---








---
COMPLETE SITE DISCLAIMER (CLICK HERE) COMPLETE SITE COPYRIGHT (CLICK HERE)
---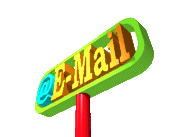 There is a copyright on all Golden's Webwatchers ©
E-MAIL THE WEBMASTERS phrases, pages, and sites as of: January 1, 2000
---

NEXT PAGE
PAGE 1 PAGE 2 PAGE 3 PAGE 4 PAGE 5 PAGE 6 PAGE 7 PAGE 8 PAGE 9 PAGE 10 PAGE 11 PAGE 12
PAGE 13 PAGE 14 PAGE 15 PAGE 16 PAGE 17 PAGE 18 PAGE 19 PAGE 20
GOLDEN'S WEBWATCHERS©
© Copyright 2000 All Rights Reserved
PAGE 4