This site gathers The Web in a single convenient location


"COME RIDE THE WAVE WITH US AND SURF A NEW AGE OF THE INTERNET!"©
---
THE REASON WE ARE CALLED "A NEW AGE OF THE INTERNET" IS: BY SURFING WITH GOLDEN'S WEBWATCHERS YOU CAN BE ASSURED THAT YOU WILL FIND THE VERY BEST OF ALL THE INTERNET HAS TO OFFER THROUGH US. FAST AND EASY!!!
---
WELCOME TO OUR SOUND FILES PAGE
---
WARNER BROTHERS CARTOONS
SOUND FILE COLLECTION
---
TO HEAR THESE FILES CLICK ON THE FILE NAME BELOW. TO SAVE THESE FILES USE YOUR DEFAULT PLAYERS FILE SAVE, OR RIGHT CLICK AND CHOOSE "SAVE AS" OR "COPY". AFTER THE FILES HAVE BEEN SAVED, THEY CAN BE USED TO ENHANCE YOUR COMPUTER,YOUR E-MAILS,YOUR VOICE CHATS, AND MORE....PLEASE BE SURE TO CHECK OUT ALL OF OUR SOUND FILE PAGES , LISTED AT THE BOTTOM OF THIS PAGE. THANK YOU AND ENJOY!!!
---
| | | | |
| --- | --- | --- | --- |
| SOUND FILE NAME | LAST MODIFIED | SOUND FILE SIZE | FILE DESCRIPTION |
---
COMPLETE SITE DISCLAIMER (CLICK HERE) COMPLETE SITE COPYRIGHT (CLICK HERE)
---
DISCLAIMER:
All shows, characters or likenesses portrayed on these pages are trademarks of and copyrighted by Warner brothers Productions. This page is in no way affiliated with or sponsored by Warner Brothers Productions, Inc. and is only meant to honor the cartoons and their creators.
Designed and Maintained by :
GOLDEN'S WEBWATCHERS©
---
BOOKMARK THIS PAGE! BE SURE TO CHECK OUT ALL OUR SOUND FILE PAGE LINKS LISTED BELOW. MORE FILES ARE BEING ADDED ALL THE TIME! THANK YOU!
---








---
CHECK BACK WITH US SOON MORE PAGES ARE BEING ADDED TO THIS LIST ALL THE TIME!!!
---
There are many free sites to advertise your web site/page on. However not many people or businesses know the best places like GOLDEN'S WEBWATCHERS does! As the name implies we watch the world wide web, surf
the world wide web, eat, sleep, and breath the world wide web. So why not let us help you promote your web site today! " COME RIDE THE WAVE WITH US AND SURF A NEW AGE OF THE INTERNET!" ©
---
SURF THE SEARCH ENGINES©
This section is copyrighted by:
GOLDEN'S WEBWATCHERS©
---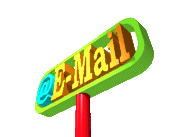 There is a copyright on all Golden's Webwatchers©
E-MAIL THE WEBMASTERS phrases, pages, and sites as of : January 1, 2000
---

NEXT PAGE
PAGE 1 PAGE 2 PAGE 3 PAGE 4 PAGE 5 PAGE 6 PAGE 7 PAGE 8 PAGE 9 PAGE 10 PAGE 11 PAGE 12
PAGE 13 PAGE 14 PAGE 15 PAGE 16 PAGE 17 PAGE 18 PAGE 19 PAGE 20
GOLDEN'S WEBWATCHERS©
© Copyright 2000 All Rights Reserved
PAGE 13